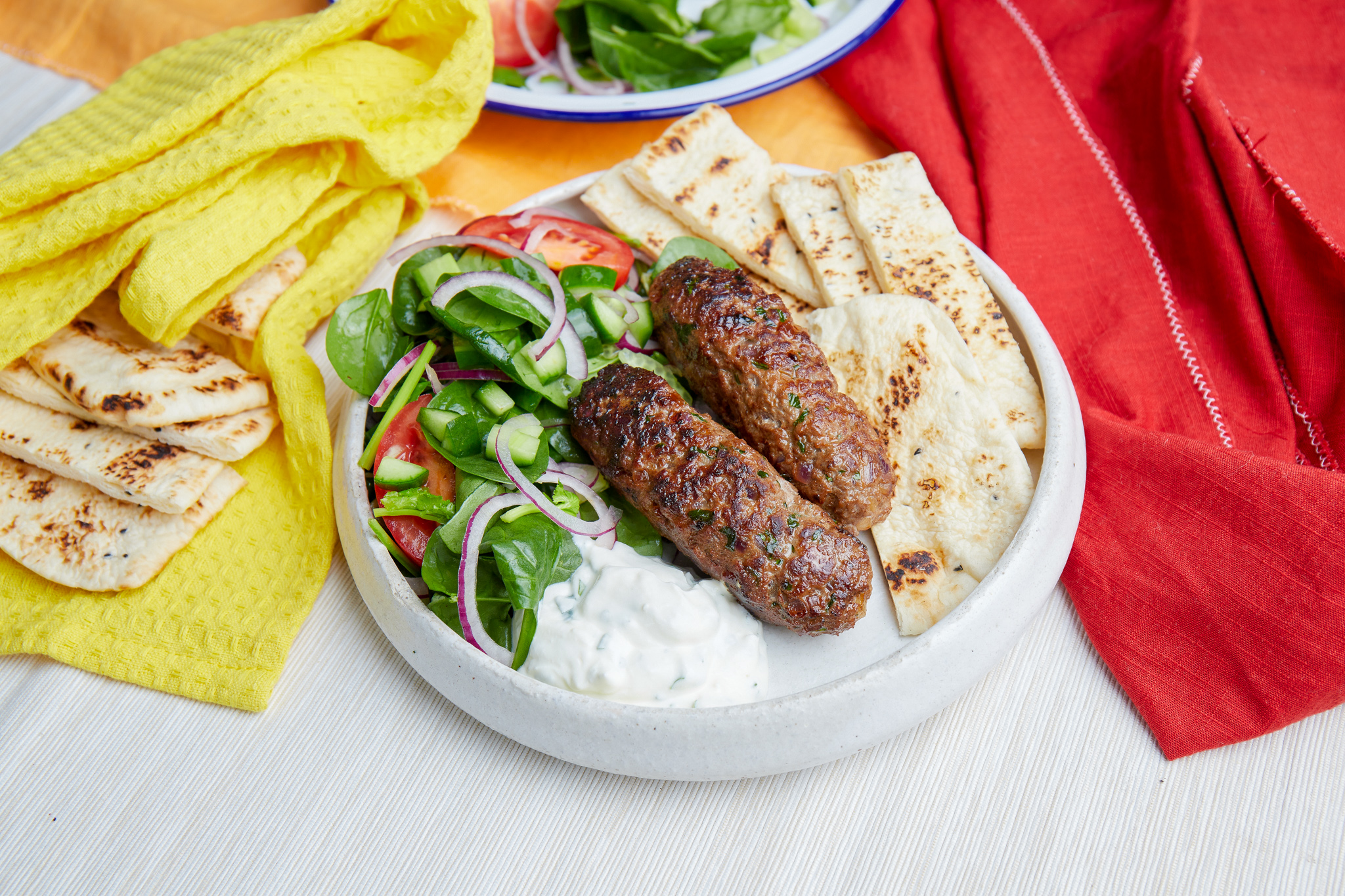 Lamb mince
1 Greek yoghurt tub
2 naan
1 korma curry paste sachet
1 baby spinach bag
1 cucumber
1 tomato
1 garlic clove
1 red onion *
1 coriander bunch
This recipe is for 2 servings, please refer to printed recipe cards for 4 and 6 servings or just increase quantities.
Pantry staples: Cooking oil, salt
Allergens: Wheat, gluten, dairy, onion, garlic, yeast
Chef's note: Seekh kebabs, popular in South Asia, are often cooked on a barbecue or in a tandoor on metal skewers.
* Use half of the onion provided.
Given the success of our recipe cards, we have decided to change the style of videos to better complement them. Rather than Charlie cooking the entire recipes, he now focuses on the technical and traditional elements of the weekly cuisines. The videos are now shorter, sharper and more informative. Giving you kitchen hacks and skills to ignite your inner chef.
Method: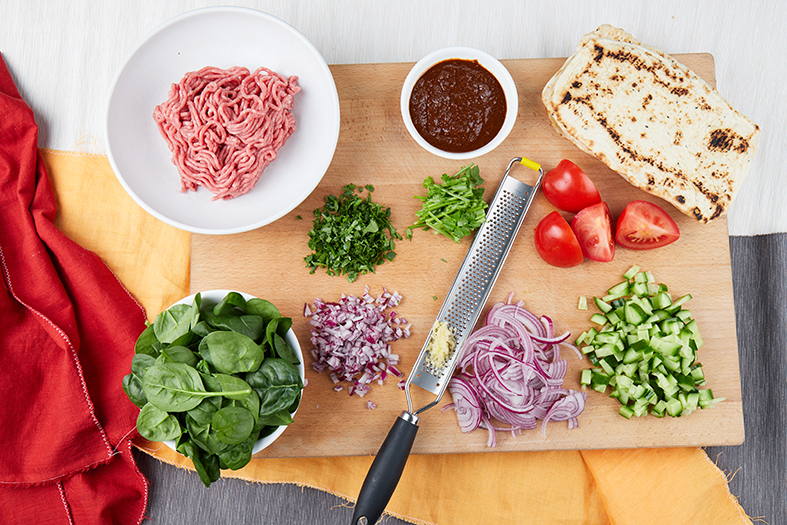 1. Prepare the ingredients
Wash the vegetables. Crush, grate or finely chop the garlic. Thinly slice half of the onion. Finely chop the remainder of the onion. Roughly chop the cucumber. Cut the tomato into wedges. Cut a quarter of the coriander into 5cm lengths. Finely chop the remainder of the coriander.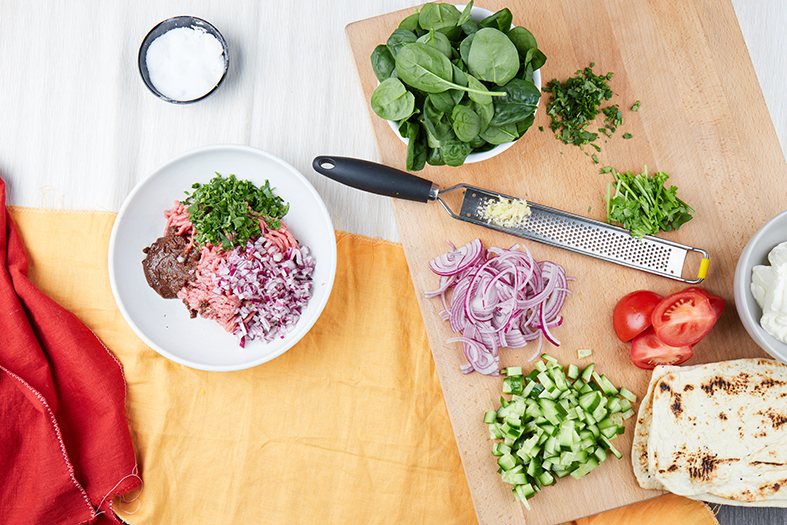 2. Make the kebab
Combine the lamb mince, curry paste, half of the finely chopped coriander, chopped onion and a good pinch of salt in a bowl. Mix well.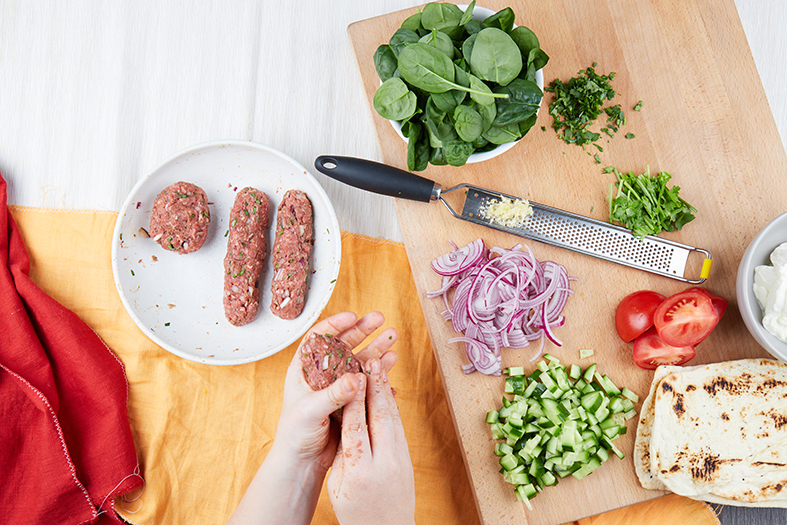 3. Shape the kebab
Shape the lamb mixture into two sausage-shaped kebabs per person.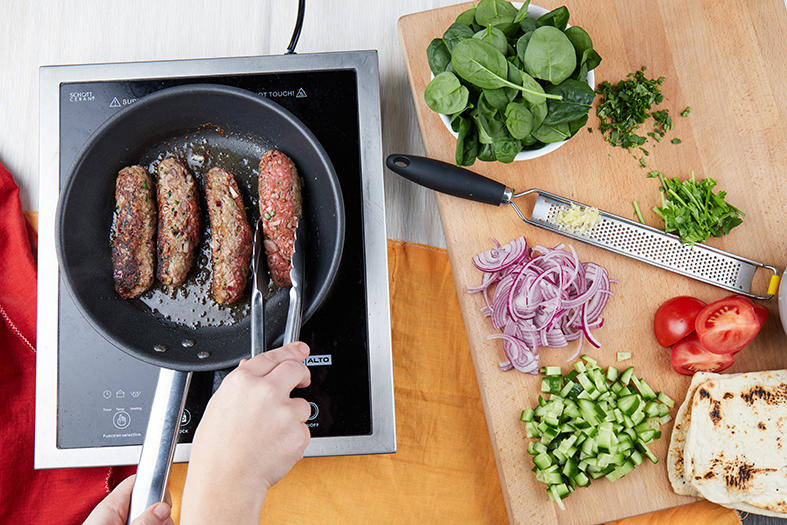 4. Cook the kebab
Heat a splash of oil in the frying pan over medium heat. Cook the kebabs for 10 minutes or until brown on all sides. Remove from the pan.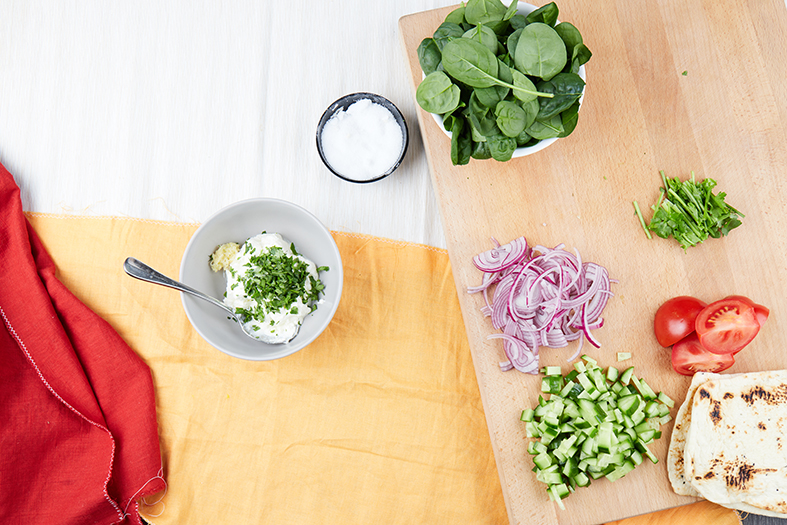 5. Make the coriander yoghurt
Meanwhile, combine the yoghurt, garlic, remainder of the finely chopped coriander and a pinch of salt.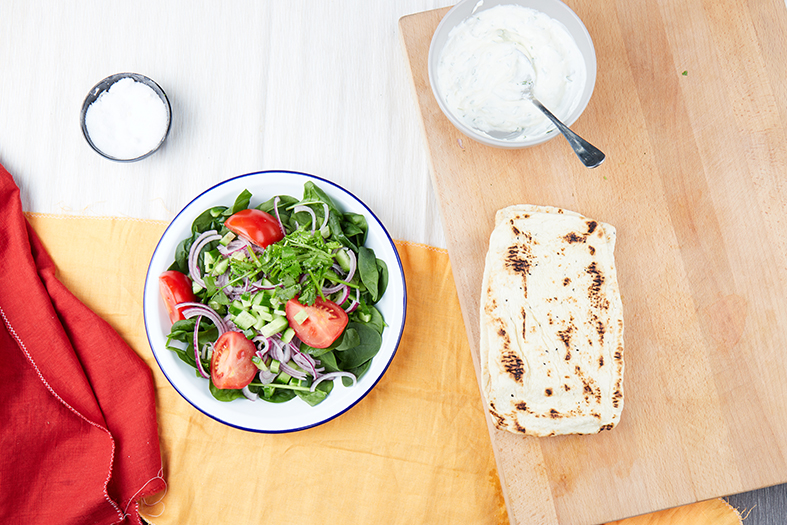 6. Make the salad
Place the sliced onion, tomato, cucumber, spinach and coriander pieces in a bowl and mix to combine.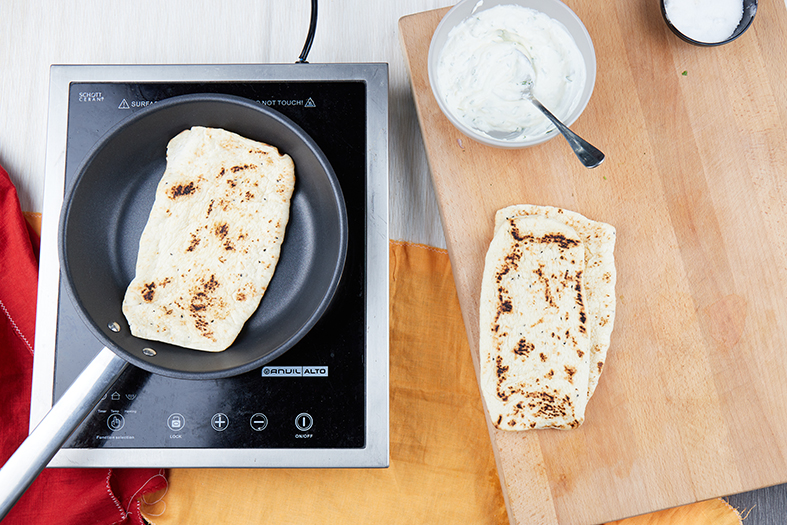 7. Cook the naan
Heat and soften the bread directly over a gas flame or in a frying pan. Keep warm by wrapping in a tea towel or in a low oven. Cut the naan into thick slices.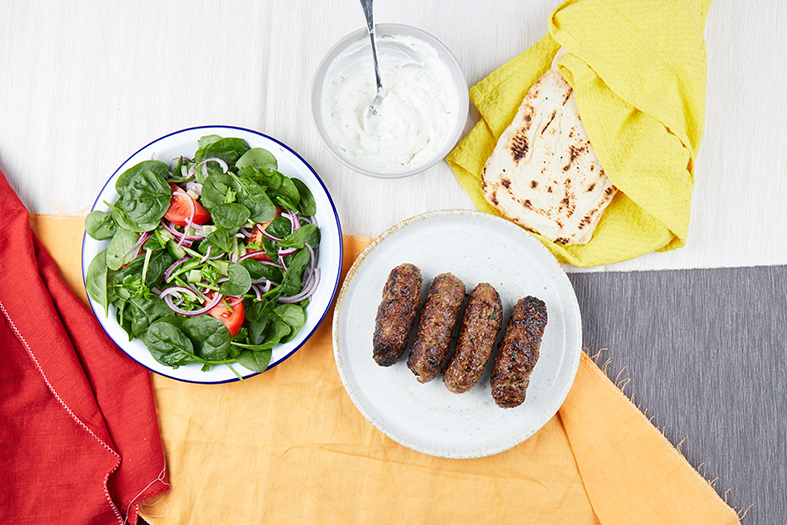 8. To serve
Place the kebabs onto the serving plates. Serve with the coriander yoghurt, naan and salad.