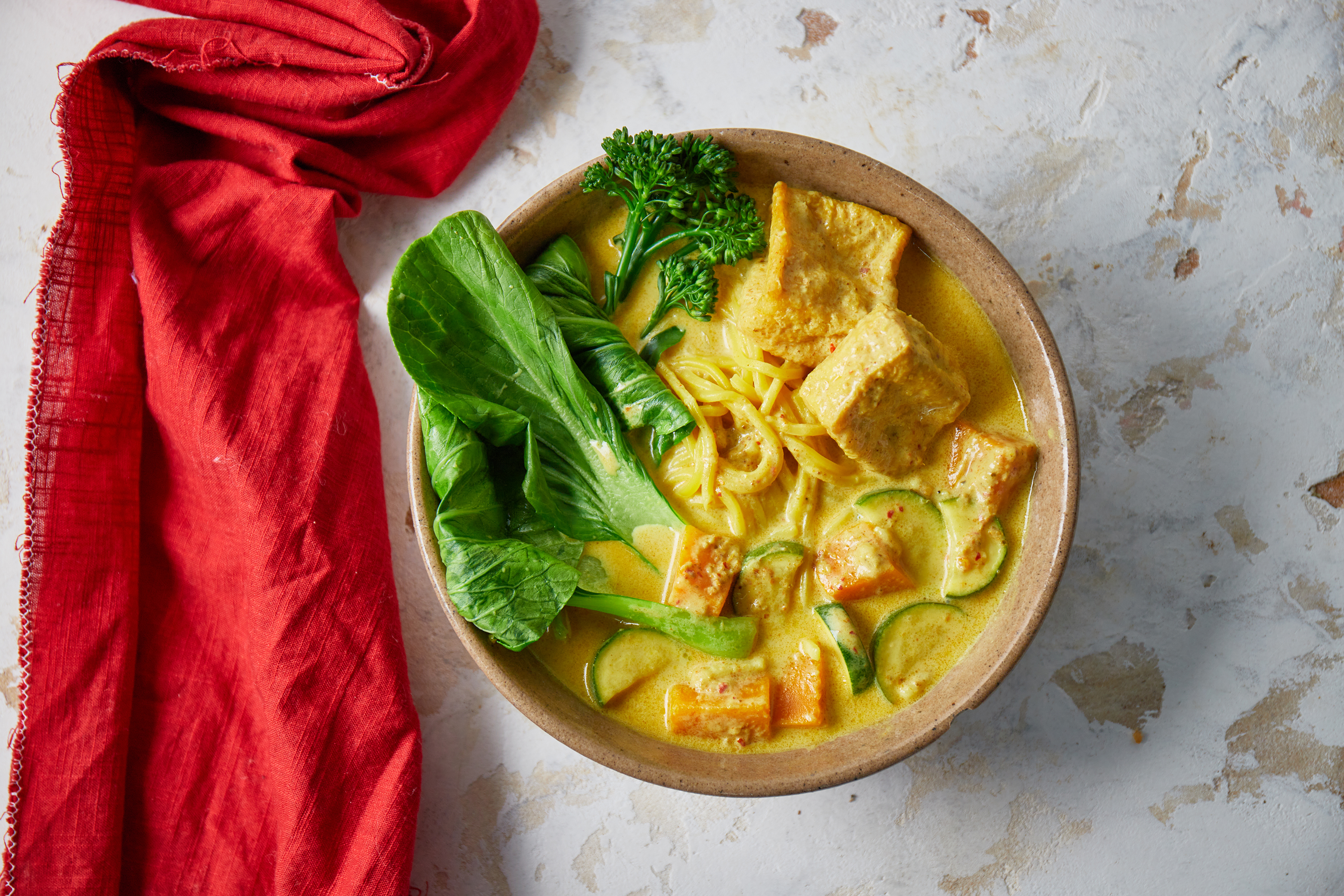 25 MIN + PREP TIME
Masterclass
Tofu puffs
1 ATLAS laksa paste
1 coconut milk pack
1 peking noodles pack
2 bok choy
1 broccolini bunch
1 Japanese pumpkin piece
1 zucchini
Always read the recipe in full before you begin.
Pantry staples: Cooking oil, salt, sugar
Allergens: Wheat, gluten, soy, egg, onion, garlic
Specialised equipment: Sieve
Chef's note: There are many variations of laksa, a spicy noodle soup, around Southeast Asia. Some with coconut milk, some without. Some with tofu puffs, some without. Hard boiled eggs, bean sprouts, vermicelli noodles, shrimps…. The variations are endless and all so delicious. Extra tofu puffs can be frozen for next time.
Method: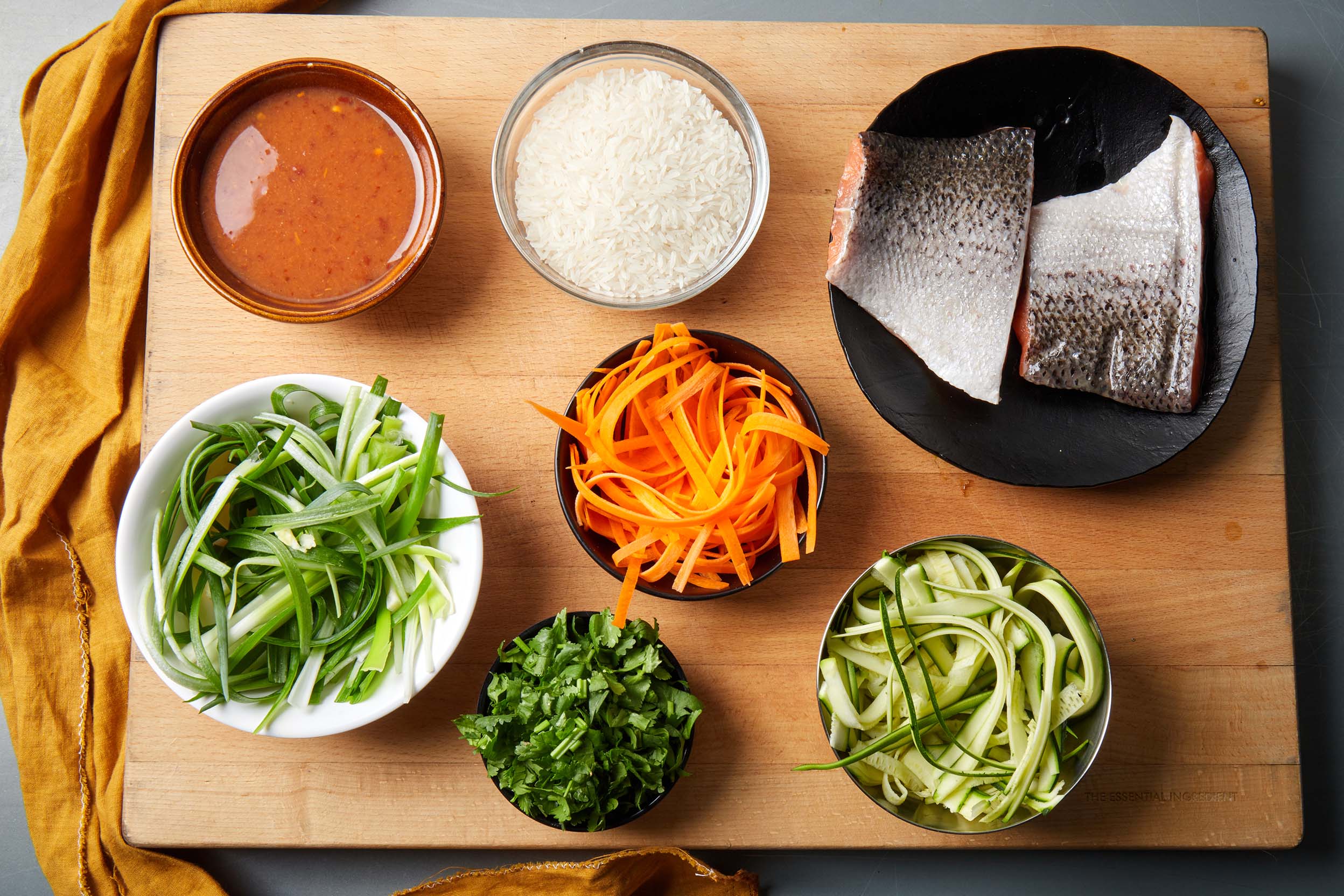 1. Prepare the ingredients
Wash the vegetables. Seperate the bok choy leaves from the stems. Cut the zucchini in half, then thinly slice. Cut the broccolini into thirds keeping the top florets separate to the stems. Peel the cut the pumpkin into 1cm pieces.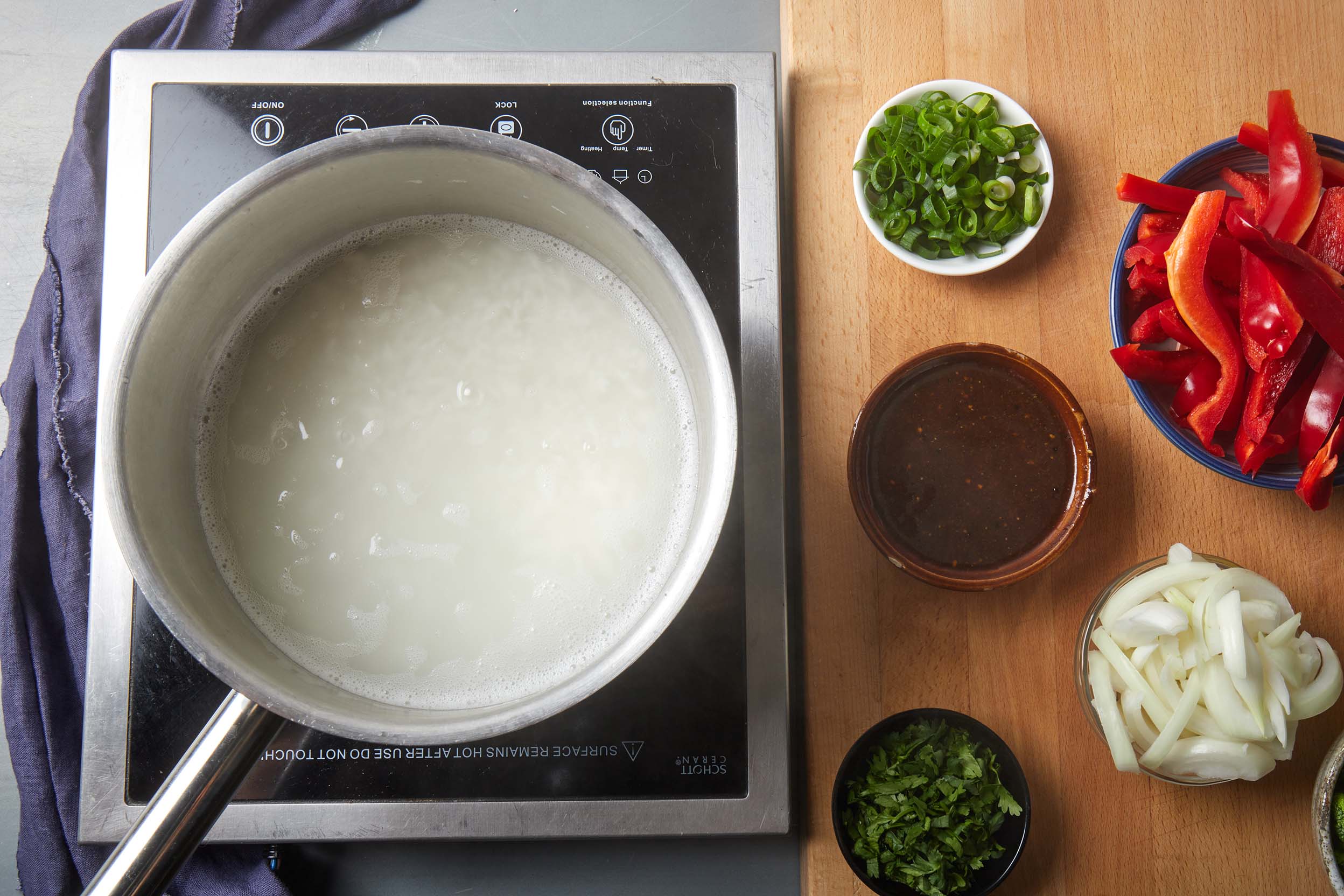 2. Cook the curry paste
Add a splash of oil in a large saucepan over a medium heat. Add the laksa paste and cook for 2 minutes or until aromatic. Do not worry if the paste starts to stick to the bottom of the pan as this will come off when you add water.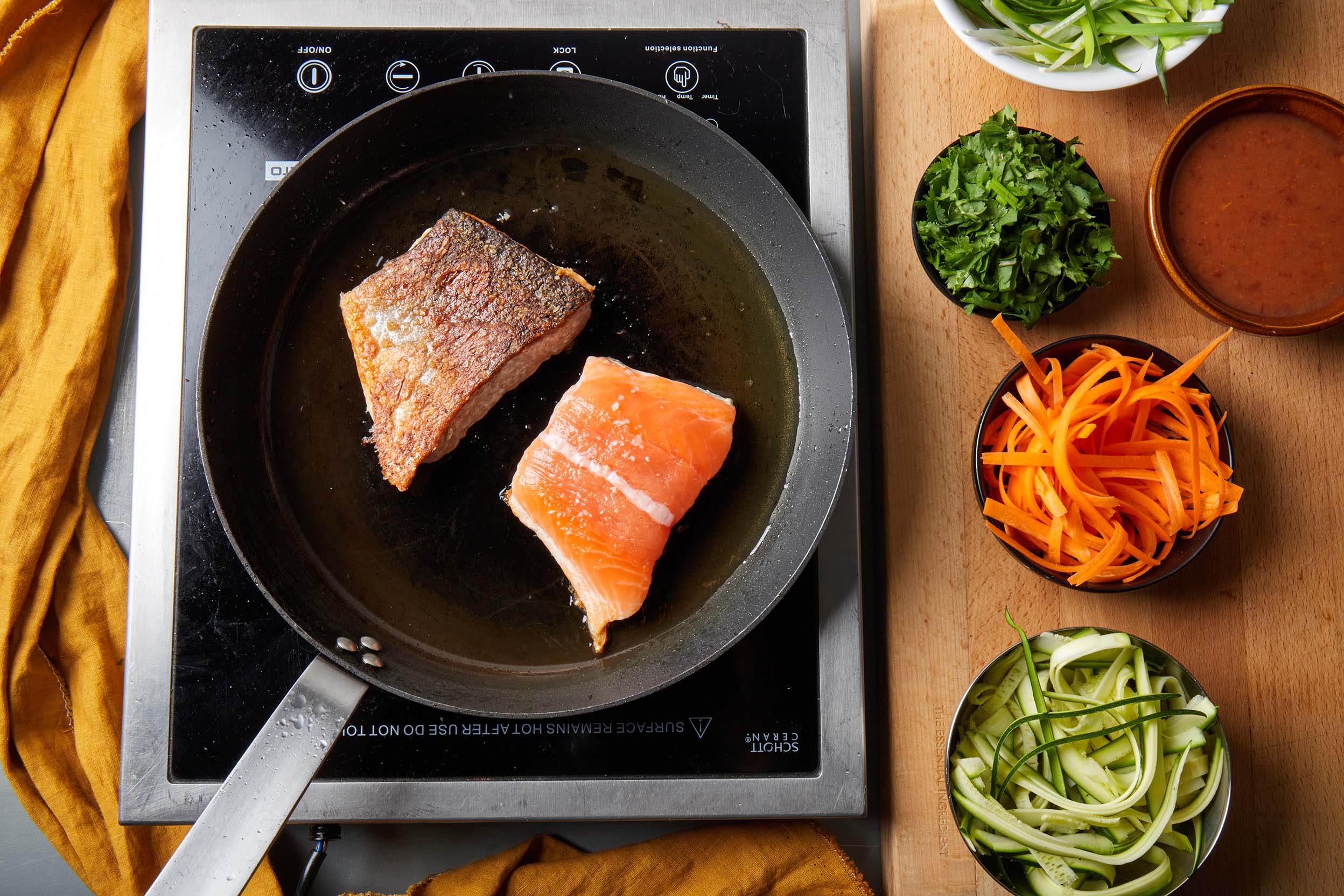 3. Add the water and pumpkin
Add 1 cup of water per person to the saucepan. Stir to combine and bring to a simmer. Add the pumpkin pieces and cook for 4 minutes or until they start to soften.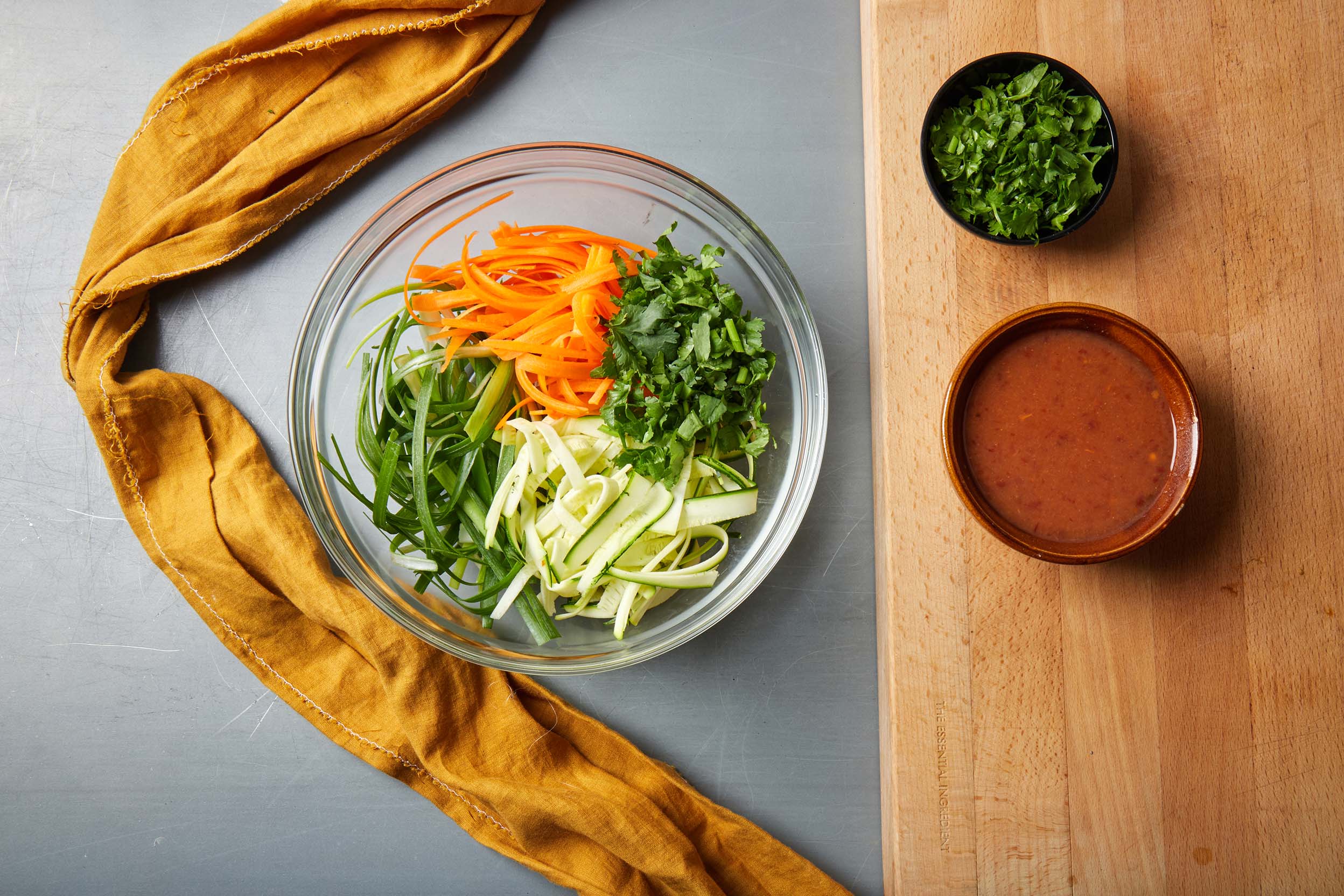 4. Add the coconut milk
Add the coconut milk, stir to combine then bring to a gentle simmer. Add sugar and salt to taste. We used about 1 teaspoon of each per 2 people. Add just a little at a time and always taste in between.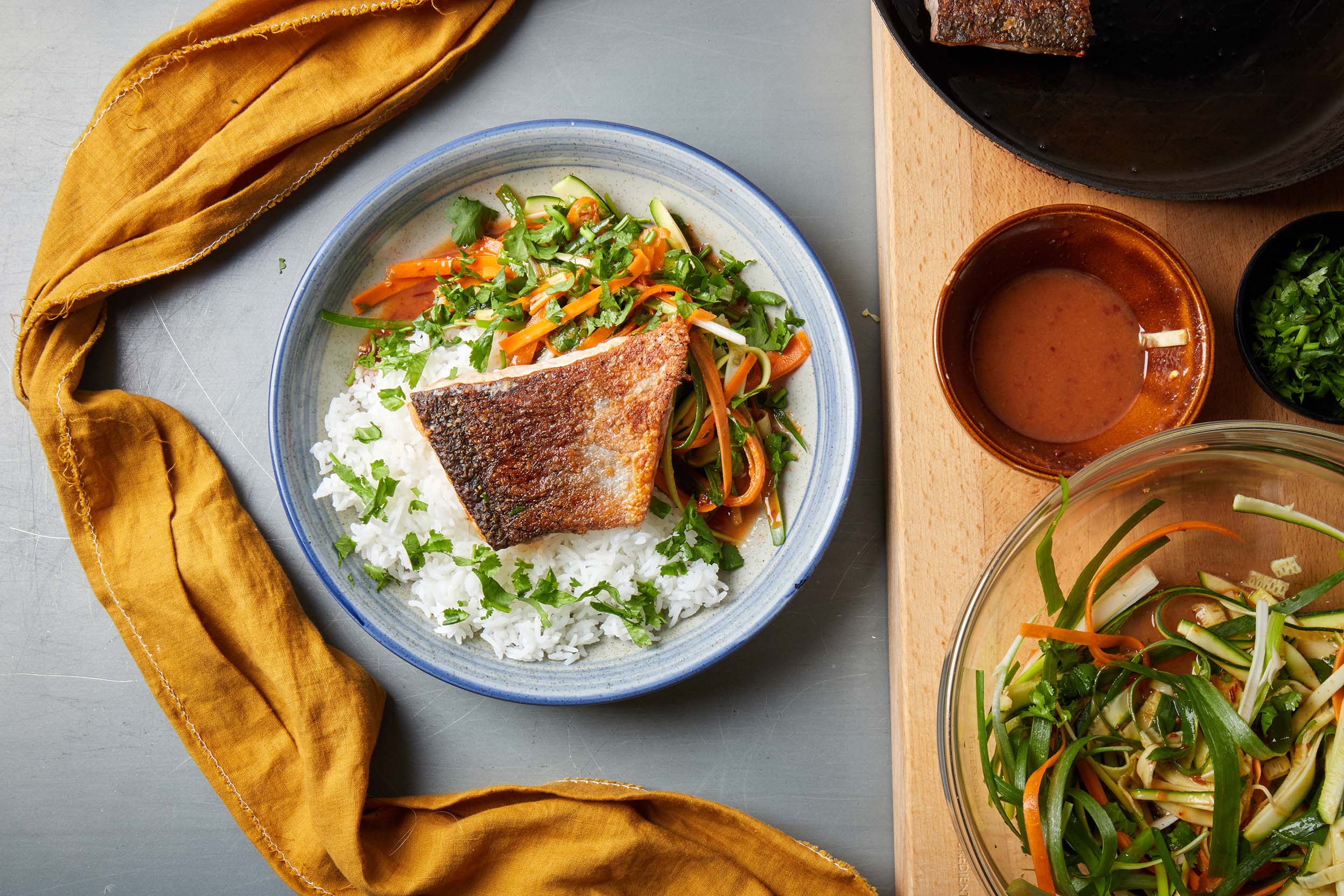 5. Cook the noodles
Meanwhile, bring a seperate saucepan of water to a boil. Add the noodles for 1 minute to heat through and soften. Strain and set aside.
6. Add the zucchini
Add the zucchini, bok choy stems and the tougher broccolini stems and cook for 2 minutes or until they start to soften.
7. Add the tofu puffs
Add about 2 tofu puffs per person and the remaining broccolini. Cook for 2 minutes or until the tofu puffs are heated through.
8. To serve
Divide the noodles and laksa between soup bowls. Top with the bok choy leaves.