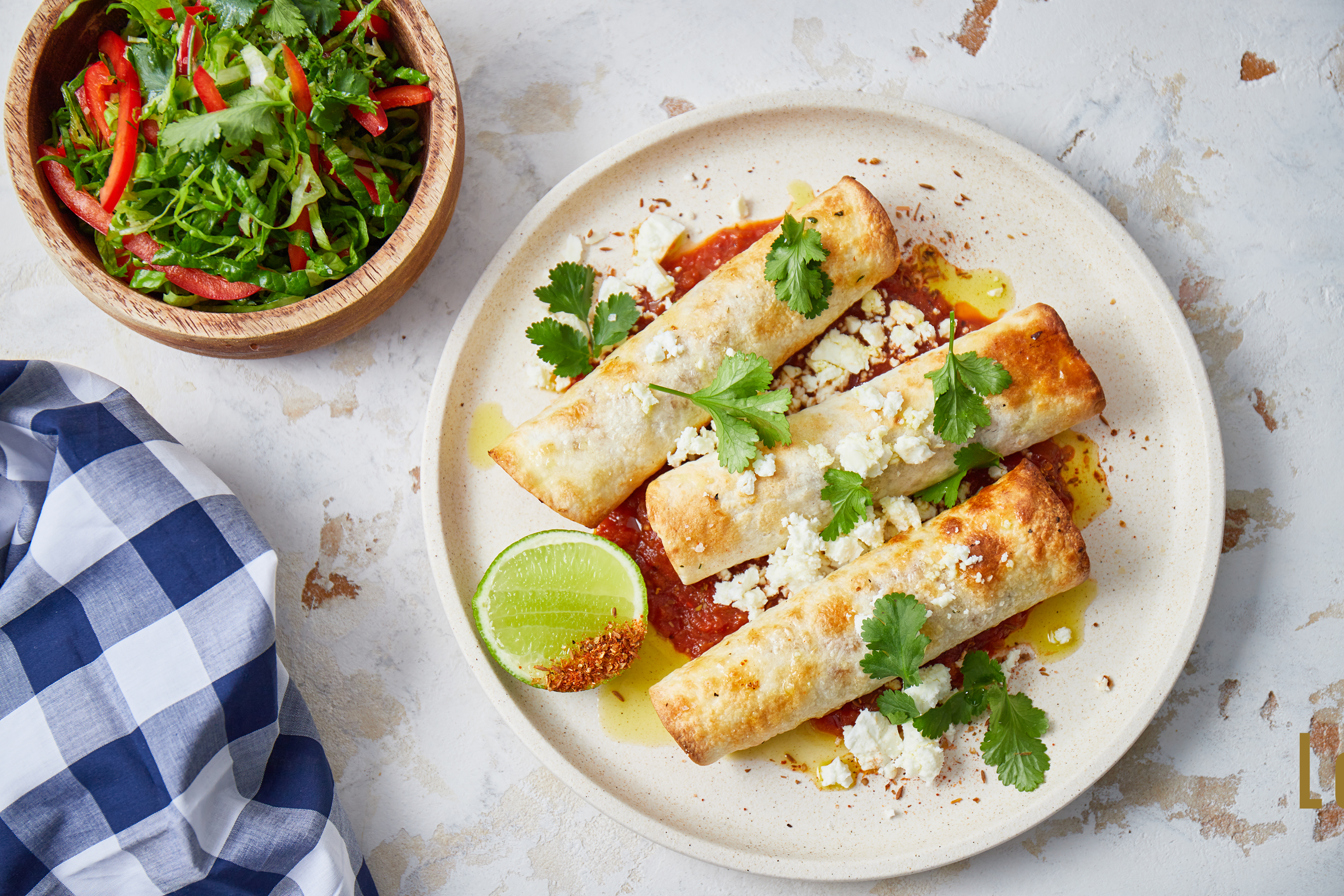 25 MIN + PREP TIME
Masterclass
Vegetarian
1 ATLAS kidney beans pack
1 feta pack
6 flour tortillas
1 ATLAS roasted tomato salsa tub
1 ATLAS taco seasoning sachet
1 brown onion*
1 baby cos lettuce
1 capsicum
1 lime
1 coriander bunch
Pantry staples: Cooking oil, olive oil
Allergens: Onion, garlic, dairy, gluten, wheat
Specialised equipment: Lined baking tray, brush
Chef's note: Taquitos, also known as flauta which is Spanish for flute, are rolled tortillas filled with meat, cheese or beans and then deep fried. You can top them with salsa, guacamole and a Mexican cheese such as queso fresco which is similar to feta.
* Use half of the onion provided.
* Coriander is to be split across various other dishes so please read each recipe carefully.
Method: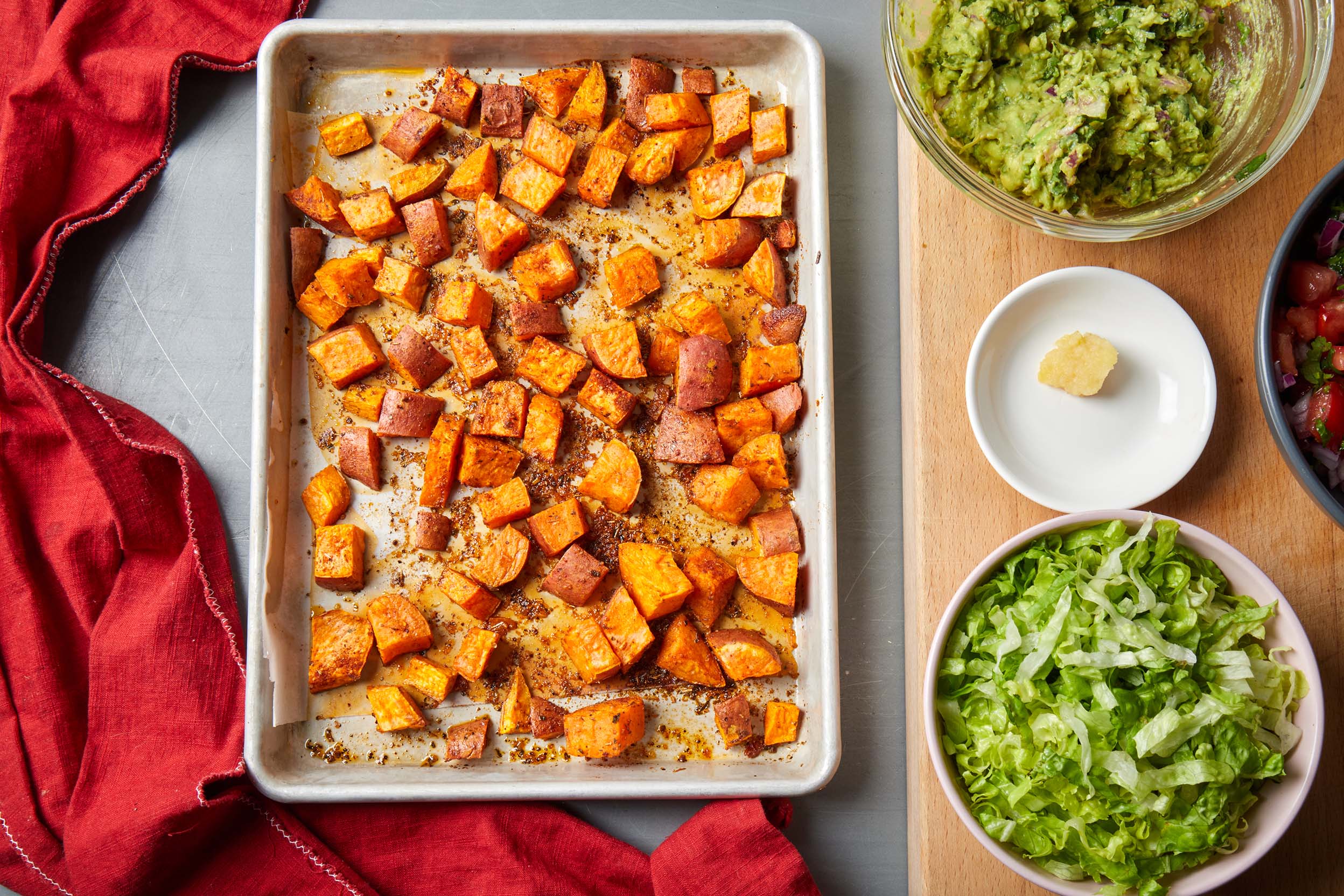 1. Prepare the ingredients
Preheat the oven to 190C fan forced. Wash the vegetables. Slice half of the capsicum and dice the remainder. Thinly slice the lettuce. Cut the lime into wedges. Pick 1 tablespoon per 2 people of the coriander leaves*. Finely chop 1 tablespoon per 2 people of the coriander stems and roots. Finely dice the onion*. Drain and wash the kidney beans. Crumble the feta.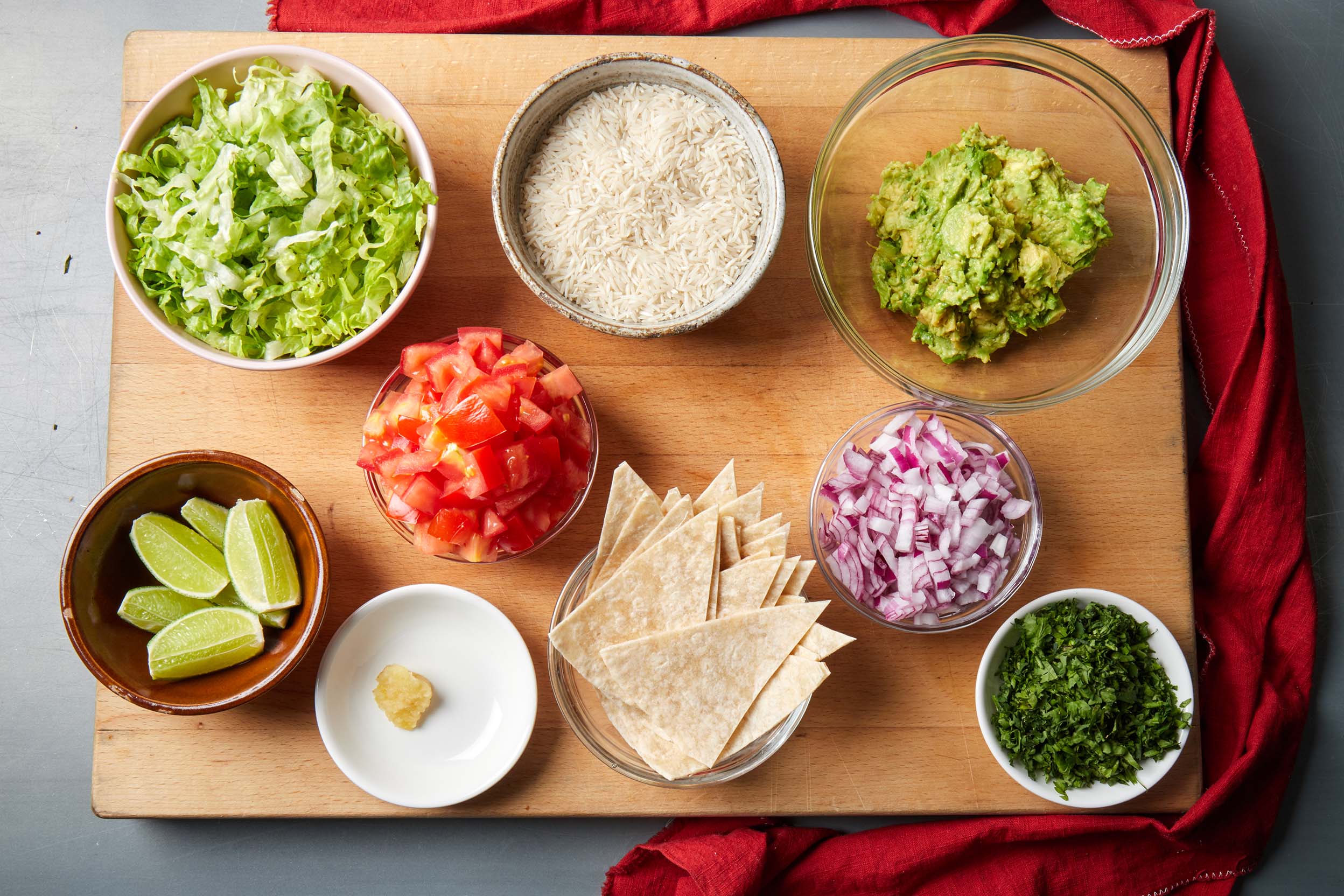 2. Cook the filling
Heat a splash of cooking oil in a frying pan over medium heat. Add the onion, diced capsicum and coriander stems and roots and cook for 3 minutes or until softened. Add the beans, most of the taco seasoning and a splash of water and cook for a further 5 minutes or until the mixture comes together.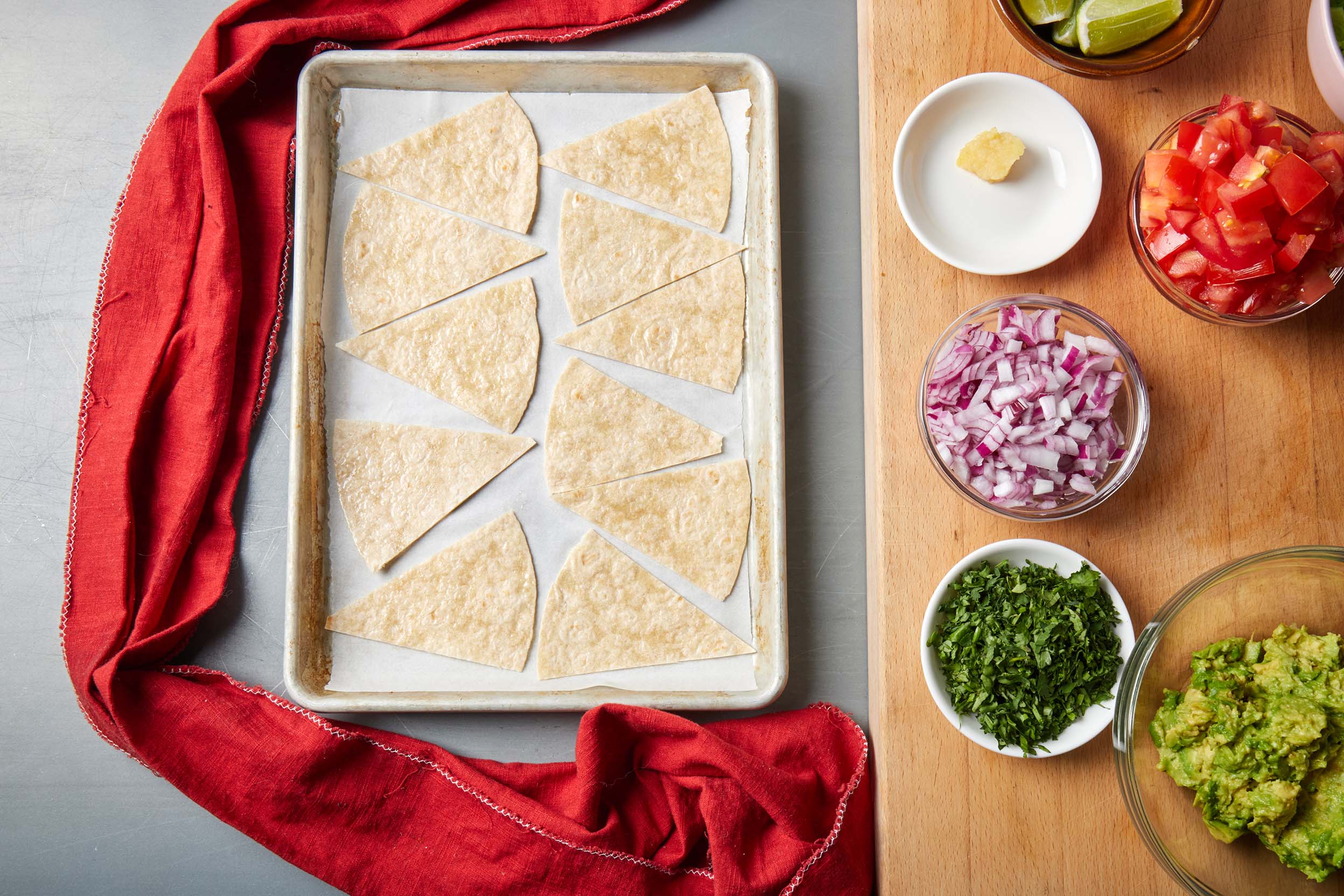 3. Roll the taquitos
Divide the filling evenly between the tortillas. Roll each tortilla to make the taquitos.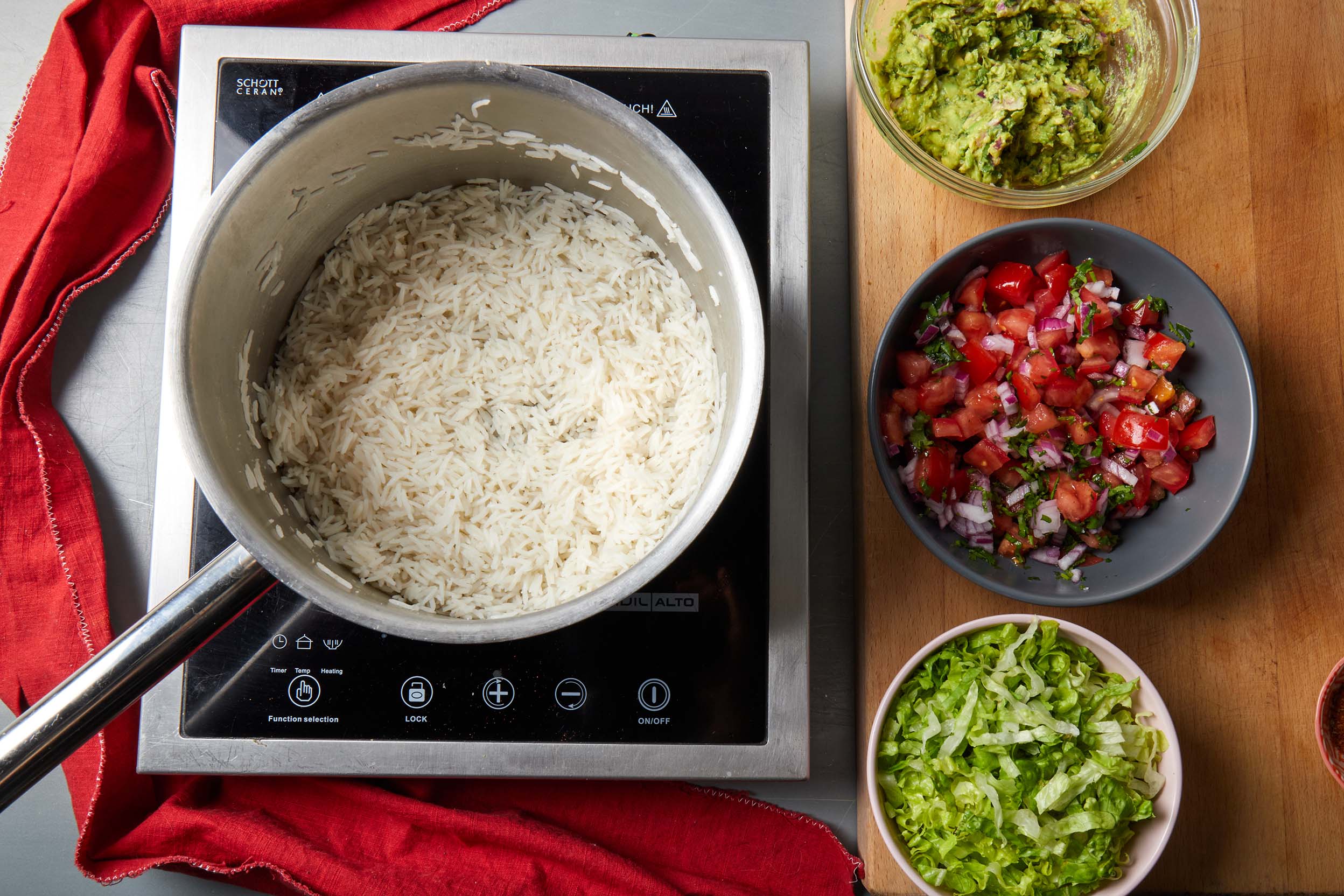 4. Cook the taquitos
Place the taquitos in a single layer seam side down on a lined baking tray. Lightly brush the taquitos with cooking oil. Place into the preheated oven for 7 minutes or until the tortillas have browned.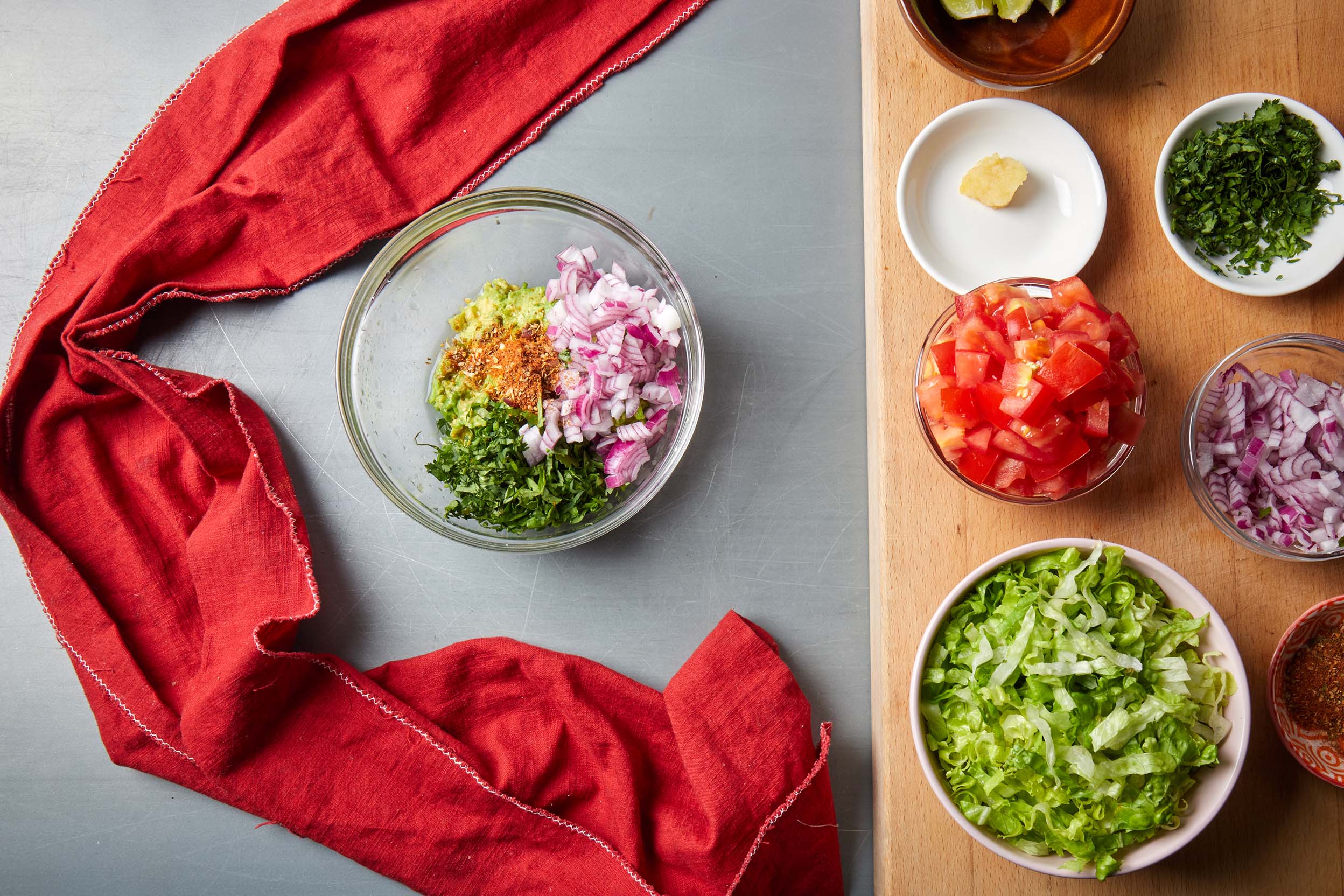 5. Make the salad
Meanwhile, combine the lettuce with the sliced capsicum and half of the coriander leaves. Squeeze in some lime juice and add a splash of olive oil to taste.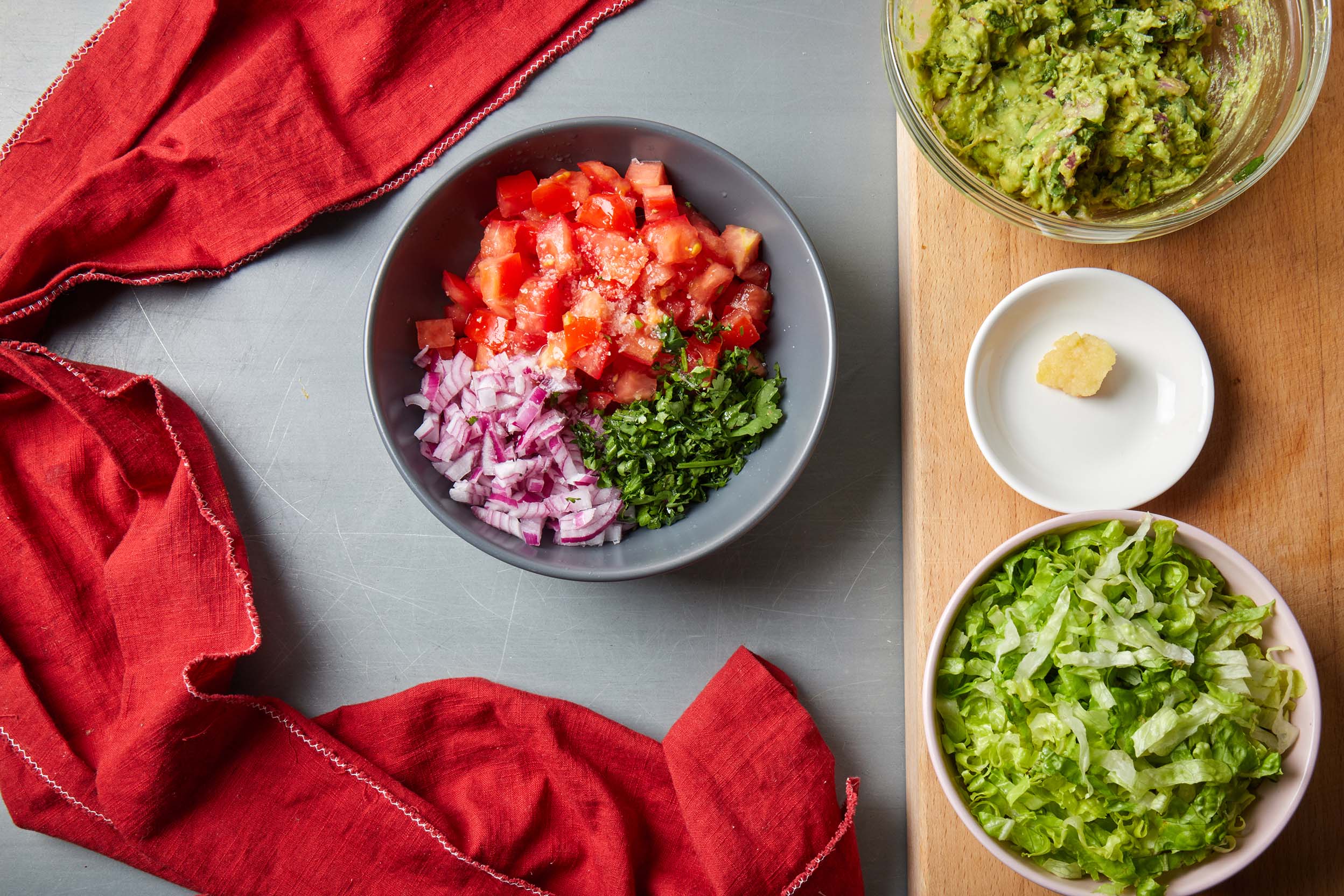 6. To serve
Divide the roasted red tomato salsa between serving plates. Top with the taquitos, feta, remaining coriander leaves and a sprinkle of the remaining taco seasoning. Serve with the salad and the remaining lime wedges.